The following year I returned to teaching special education in a public middle school and took "Discover Intensive Phonics" with me. My students all had documented reading disabilities. I pretested, taught the program, and then post-tested. Results were amazing -- every student's decoding ability had made between 9 to 18 months of growth in one single school year! If only these young people had made that kind of progress from the beginning of their school education, they probably would not have needed to be in my resource room.
Over the years, I have used "Discover Intensive Phonics for Yourself." I am now teaching 2nd, 3rd, and 4th graders in a resource setting and I continue to see astonishing results. The most exhilarating moments of all are when I hear my students say, "Mrs. Wright, did you know I can read now!"
Thank you from the bottom of my heart for such a tremendous program. It really helps keep me going to see something that works. Most of all thank you from all those children who have been given the key which opens the door to reading!
East Elementary School,Cullman, Alabama
Debora F. Wright
Professionally Recognized Special Educator
---
After our first year of using the Discover Intensive Phonics Program in 1st and 2nd grades, we have seen great improvement in reading and spelling skills.
Students who have struggled in the past have gained substantial confidence in their ability to sound out words.
The program has also helped them to expand their vocabulary. Even the special needs students and non-readers in our classes are beginning to acquire a knowledge of how words are formed and used in the English language
We would strongly recommend this phonetic program to any educator who wants to see outstanding progress in language arts skills in a short period of time.
New Holland-Middletown District 88, Middletown, IL
Diane Albertin & Cinda Dorgan

TOP OF PAGE
---
I have used Discover Intensive Phonics for seven years in a computer lab setting. It has been an excellent tool to individualize phonics instruction for emerging readers. First graders can really grasp the association between seeing combinations of letters and putting the sounds that they represent together to form words. Each student can go at his or her own pace with the computer software without having to wait on other students who don't catch on as quickly or struggling to keep up with skills they're not ready for. In second grade, I can choose to have them review a few lessons or just continue from where they left off.
The reports that can be printed are very helpful in communicating with the classroom teacher exactly where each student is with independent phonetic development. The classroom activities allow teachers to see that information as well, but the printed reports can be a more concrete aid to explain this development to parents. The format from which the students select their lessons is also a very visual way for them to see their own progress. They become excited and want the students around them to see many of the interesting things they come across in the lessons as well as how many lessons they have completed successfully. I have very few problems with keeping children on task, and it is wonderful to see their smiling faces when they realize how much they have accomplished.
Central Elementary School, Dubberly, LA
June Thomas
---
I believe the greatest strength of the Intensive Phonics program is the systematic approach and how one concept continues on through the entire program and builds upon each other. The constant reinforcement of what was learned months ago keeps students alert and remembering all the phonics rules that they will use in their entire lives.
Salem Elementary, Payson, Utah
Ed Schollenberger
---
The strengths of the program include the hands on, interactive approach, the consistent way it is taught, and the students enjoyment of learning in this method. I like that it teaches the rules and gives children the tools to use to figure out new words and why and how these rules work.
It has helped my students by making them better listeners, write better formed letters, gives them skills and rules to make them independent thinkers. The first year I used the program 13 of my 24 students were mixing b and d. By the end of the year all of them had mastered b and d and had fun doing it. I really love using this program.
Ft. Stevens Elementary, Yelm, Washington
Sharon Vallandingham
---
Between 90 – 95% of the students I have are phonically blending each year.

They pass the Idaho Reading Indicator tests each year by 80 to 95%.

The children are prepared to go on to the 1st grade.

The children have a good self-esteem about themselves.

For instance I had a little boy that knew about average letters, no sounds, no blending, and no reading. He graduated from my class knowing all letters, sounds, blending, spelling, and could write small sentences.

In fact he would sit down with his baby sitter and go through crossword puzzles and spell the words to the babysitter. That was his favorite activity.
Janet Peterson
Montpelier, Idaho
---
I was able in 1982 to "experiment" with the program in April of that year. With only nine weeks of school left I used the program with a group of 15 middle school students. I had real success and the following year did some pre and post testing. The testing was very successful. The average reading gain was two years with some students gaining four years. I then started a summer reading program and it too was very successful.
The real strength of the program is its simplicity and flexibilty. The decoding skills are the quickest and most efficient of all the current phonics programs in the market place.
Center for Reading Development, Kennesaw, Georgia
Fred Furtah
---
This past school year, I had a second grade students who could hardly read. I also had his two older brothers: fourth and fifth. After being introduced to DIP, he loved to read and would not put books down. He ended the school year at a beginning third grade level in reading. His mother would take him to his older brother's baseball games and instead of watching the game or playing, he would be reading. I had to check books out of the library for him to read because he read all the books in his level in my personal library. I could not keep him supplied with enough books because he was devouring them.
Oro Grande Elementary, Lake Havasu, Arizona
Corey Triassi
---

The Intensive Phonics program has proved an exceptional tool for teaching reading basics to junior high and high school students. I have worked with the program for about a year and have witnessed growth in students even after a few lessons. The students seem to like the straightforward, not juvenile, lessons. The program may be used as self-guided computer lessons. As an RSP aide I use the program one-on-one with a student. I supplement areas of need to reinforce each lesson. Students who have been able to complete all 30 lessons show an increase from several months to a year or two in decoding ability.

The lessons are sequential and clearly explained by the narrator step by step. The student interacts with the computer to practice each concept presented. Following each lesson is a "Mastery, Drill, and Practice" (MDP) lesson. MDP offers three areas of review: Word Study (a review of words that demonstrate the new concept, including pronunciation, definitions, and context – sentences), Phonics ( review of decoding practice), and Reading. The reading section presents sentences and paragraphs to be read that put the new concept into reading context.

Intensive Phonics can also be used for second language acquisition. The program begins with basic phonemes and is capable of demonstrating facial movement when pronouncing the phonemes. Each lesson involves practice with self-correction and the percent of mastery level can be set. The student can only advance to a new lesson after completing and passing the current lesson.

When a student beams with pride at reading his first book because he has successfully completed several of the lessons, this motivates him to continue the learning process. Intensive Phonics allows students to work at their own pace and realize their own accomplishments. I highly recommend this program.

Jacare Bethea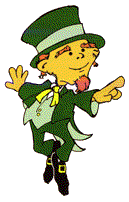 Instructional Classroom Materials

Teacher Training

Interactive Multimedia Courseware